find out
Licensing China
Welcome to Licensing China!
Discover the endless licensing opportunities in the Greater Bay Area
Licensing China 2024 (Shenzhen International Licensing & Licensed Product Fair) is going to be held on 8 – 10 April 2024 at the Shenzhen World Exhibition & Convention Centre, the world largest exhibition venue.
Previously held annually as a highly praised licensing product zone in Toy & Edu China (Shenzhen International Toy & Education Fair), Licensing China expanded and upgraded to become an individual fair in 2020, mirroring the growth of the licensing industry in China.
The fair co-organisers have profound experience in the consumer goods industry. Hence, Licensing China will offer an ideal one-stop platform for cross-industry collaboration and market information.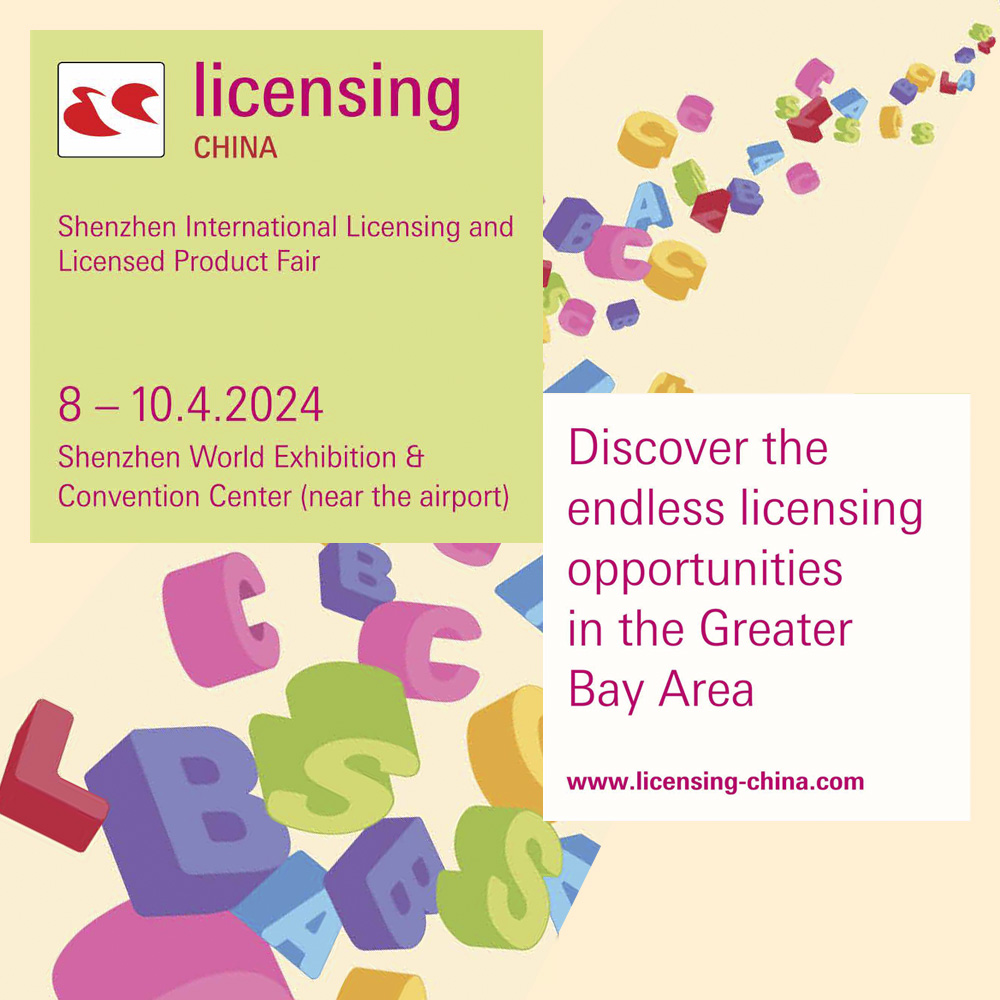 trade show
Licensing China